When we reach the final stage of our lives, we all seek security and instruments that are stable and reliable for our remaining years. For many people, settling their affairs before their death is essential: this ensures that their loved ones won't be saddled with unpaid debts or will have to cover the cost of a funeral, which in the United States is very high.
To ease this uncomfortable situation and to prevent financial problems from making the death of a loved one more difficult, one good solution is to purchase life insurance aimed at these final years. Guaranteed Life Insurance from Gerber is one of the best designed products for covering the elderly.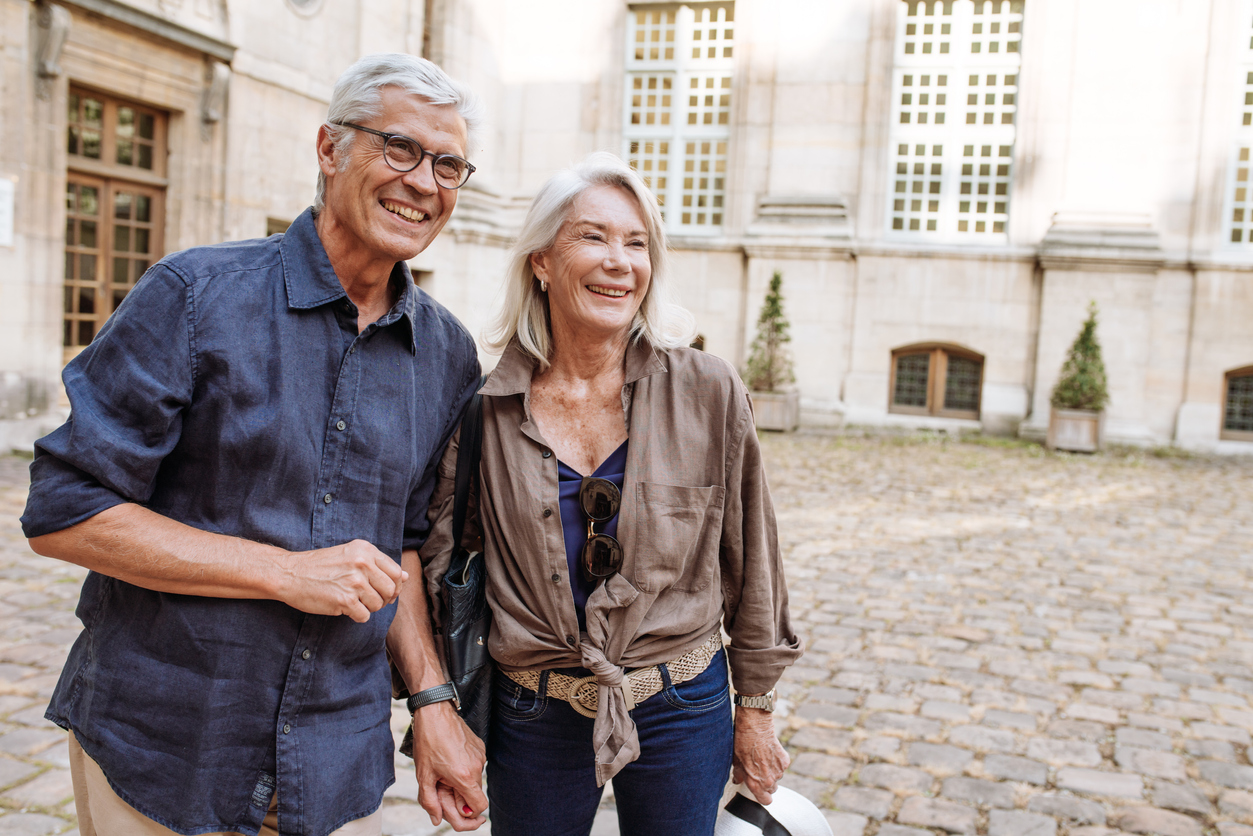 Guaranteed Life Insurance is a traditional or ordinary permanent life insurance that offers up to $25,000 in coverage and can be purchased up to age 80. It is perfect for facing the last stage of life without financial worries.
What Is Traditional Life Insurance and Why Do I Need It?
Gerber's Guaranteed Life Insurance is what is known as permanent insurance. These are life insurance policies designed to be valid for the entire lifetime of the insured. Unlike term insurance, which has a set duration, these policies never expire as long as the premiums are paid, accompanying the policyholder until the end of their life. Once the insured passes away, the insurance will pay a payout or death benefit to the beneficiaries they designated. The money from the payout is exempt from taxes.
In addition to its duration, permanent insurance differs from term insurance in that it includes an important savings component. Insurers use the money that is paid as premiums to invest in stable financial solutions and earn money that will be included in the policy. One part of this money is something called cash value. This is money that the insured can borrow against or withdraw if the insurance is cancelled. These savings instruments are very attractive and make permanent insurance very valuable, which is why these policies are usually difficult to qualify for and very expensive.
There are various types of permanent insurance: ordinary or traditional life insurance, universal life insurance, variable life insurance and variable universal life insurance. This Guaranteed Life Insurance policy falls under the first category, traditional or whole life insurance. This is the most common format: it is simple, very stable, and uncomplicated.
Gerber has designed this policy to help older people live the last years of their lives with the assistance of an instrument that guarantees money to cover their final medical, funeral, or other expenses upon their death.
This is a very interesting product if you need coverage for a situation like this. What's more, this insurance is very attractive because you can get it without having a medical exam. This is what's known as guaranteed issue life insurance.
How Does Gerber Guaranteed Life Insurance Work?
Like all traditional whole life insurance, the way Guaranteed Life Insurance works is simple. The only requirement you must meet is age: it is offered to people between the ages of 50 and 80, proof that it is aimed at helping seniors.
Beyond that, as it's a stable and simple product, you just need to keep paying the premiums and the insurance will remain valid. Once the policyholder dies, their beneficiaries will quickly receive the money of the benefit.
On this point, keep in mind that Gerber Life Insurance offers a graded benefit: If the insured dies within the first 24 months of the policy, their beneficiaries will receive the money that was paid in as premiums until that time, plus 10% extra. If the death occurs after those first two years, the beneficiaries will always collect the full coverage. The full benefit will be always paid if the death is accidental, no matter when it occurs.
Here, it's important to remember the importance of the cash value the insurance generates. This money can be used to cover an emergency: unexpected medical expenses, debts or even the insurance premiums for a certain time.
Are Medical Exams Required for Gerber Guaranteed Life Insurance?
Absolutely not. Guaranteed issue insurance does not require medical exams of any type. You also don't have to answer any questions about your state of health: no matter what your medical condition, the life insurance policy will be granted immediately.
This simple underwriting process, during which you only have to provide your personal information, is one of the major advantages of Gerber Guaranteed Life Insurance. With guaranteed issue, you just need to apply in order to get this insurance and its extensive coverage.
The entire application process is very simple and can be completed over a brief phone call.
What Coverage Does Gerber Guaranteed Life Insurance Offer?
Gerber Guaranteed Life Insurance offers coverage from $5,000 to $25,000, depending on the age of the applicant when they take out the policy.
These are interesting amounts, especially if you consider that you can apply for this insurance up to age 80, an advanced age that very few insurers consider when granting policies.
In exchange for this coverage, the insured will have to pay very affordable premiums that will always remain level: you will pay the same for the first premium as you do the last.
The death benefit also remains unchanged. Its amount will always be the same, except for in the first two years of the graded benefit.
What Additional Benefits Does Gerber Guaranteed Life Insurance Offer?
Gerber Guaranteed Life Insurance offers an interesting perk: if the spouse of the insured is also between 50 and 80, they can access a similar guaranteed issue insurance with very advantageous conditions and the same $5,000 to $25,000 in coverage.
As you can see, Gerber Guaranteed Life Insurance is a very attractive option for people who, once they have reached old age, need to protect their loved ones and avoid any undesirable financial problems from their death.
In Summary
Insurance term:
- Permanent.
Coverage:
- From $5,000 to $25,000.
Type of premiums
- Level.
Additional benefits
- Ability to insure your spouse.
Medical exam:
- Not required. Guaranteed issue.