If you're a teenager or still young, from ages 15 to 20 or 23, something as mundane as life insurance is probably the last thing on your mind. But the prime of youth is one of the best times to take out a life insurance policy. At this age, getting insurance is much easier--and cheaper.
This insurance will remain in effect for the rest of your life, providing you extra security and, in many cases, significant savings.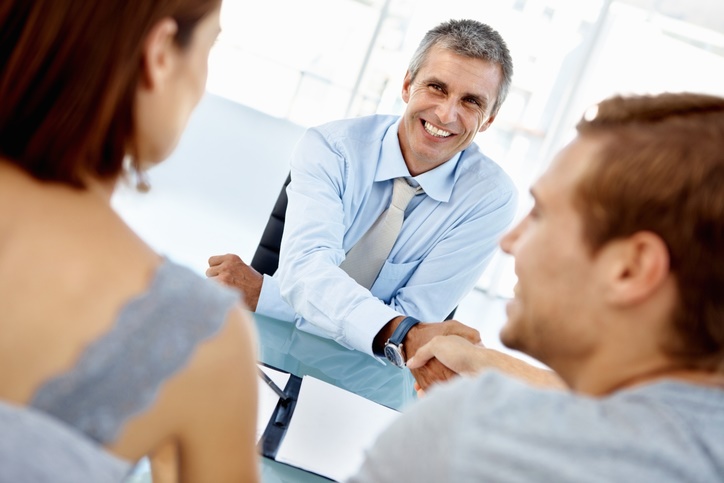 In this article, we will list the reasons why you should take out juvenile life insurance. Whether you are the young person interested in a policy or you have children or family members who may qualify, you should learn the advantages of purchasing life insurance for young people.
Juvenile Life Insurance: Article Contents
Juvenile Life Insurance: Definition and Types
Few young people think about the future. In adolescence and post-adolescence, life seems infinite and children think they're invincible. But of course, that's not reality. Accidents can happen at any time and may even result in death. For this reason, young people should start to start to think about the advantages of purchasing life insurance at an early age. The best option for this age group is a policy type called juvenile life insurance.
From a parental standpoint, it's also a good idea for children to have coverage that will help the family overcome any difficulties should tragedy strike. But most importantly, it gives children a tool they can use to build financial stability for the future--for example, by helping them pay for school.
Juvenile life insurance plans are special offers from insurance companies designed especially for teenagers. They're variants on normal insurance, but are very easy to access and offer good pricing.
Juvenile life insurance is usually purchased by parents. Concerned for their children's future, parents take out these policies for their children and usually cover the cost of premiums until the children have the income to pay them on their own.
There are many reasons to purchase one of these juvenile life insurance policies, from guaranteeing that a family will stay afloat in the event of an unexpected loss (funeral expenses, for example, can be a huge burden), to covering school or college costs, to providing children with a savings tool for their future.
In any case, there are only two options for covering the life of a teenager: term insurance or permanent insurance, the most appropriate of which is whole life or traditional permanent insurance.
If you opt for term insurance, this policy will have a set duration. Once its term length has passed, the insurance will cease to be valid, and if the insured is still alive, there will be no payout. With this type of insurance, there is no way to directly name the child as the insured. The mother or father will have to include them in their own term insurance policy. This will involve signing a child rider, which will include the children under the parent's coverage. Riders are amendments to basic policies that typically raise the price of the insurance slightly, but increase your options.
In contrast, if you opt for permanent insurance, you can take out the policy directly in the name of the child you want to insure. Permanent insurance is designed to last the entire life of the policyholder. It provides a payout to beneficiaries upon the insured's death, and also includes some interesting savings components.
What Type of Juvenile Life Insurance Is Right for Me
Given these options, you'll need to evaluate what you are looking for and which policy is right for you. Some experts think that purchasing life insurance for a young child is excessive, as it might take away from the family's other priorities. However, others believe it is an important safeguard that also helps children learn to take responsibility and build their financial future.
In any case, if you're ready to get your children life insurance, or if you're a young person who wants to plan for the future and think it's a good option, you should find out which insurance is best for you:
Term insurance. If you're looking for inexpensive, easy coverage that will provide a financial respite in the event of your teenager's death, the best option is term insurance. As we've seen, you will need to purchase it through a special child rider. This option is affordable, as the price of your term insurance policy, which is already less expensive, won't rise significantly.
In general, these riders can later be converted into independent policies, once the insured child reaches adulthood (around age 25). This procedure offers many advantages: the young adult will be covered with affordable term insurance which, over time, can be transformed from term insurance into permanent insurance--all without having to go through the qualification process.
Most importantly, term insurance for young people can be used to help cover the cost of schooling. Just like life insurance for students, a term insurance policy covering a young person can be used to pay their school or college costs if you die. It also returns any college loans if the student dies before paying them.
Permanent insurance. The other option is permanent insurance, which is pricier but offers more benefits. In this case, the child can be named as the insured, without having to include them on their parents' insurance.
Coverage typically isn't very high with juvenile permanent insurance. However, when the insured gets older, they can add more coverage. They will then pay higher premiums, but will get more in return and their beneficiaries will receive a much higher death benefit.
Permanent insurance policies tend to have level premiums: you pay more in the first stage of the policy's life so that in the last stage, when the risk of death is higher, the premiums remain the same and the price won't skyrocket. Because of this redistribution, in the first few years, the insured will pay much more than necessary to cover their risk. The insurer will use the overpayment to invest in various savings vehicles which will earn money that, in the end, will constitute the payout. This is called cash value. The insured can take out loans against this value and, eventually, withdraw it and use it as they see fit.
As such, permanent insurance is appealing due to its ability to accumulate cash value. It can be used to introduce children to the world of savings and help them take on financial responsibilities. And if they start paying premiums early, they'll have cash value that they can use to help pay for school or start their first business. There are four types of permanent insurance: whole life, universal, variable and variable universal.
As young people are busy with school or other activities, their insurance shouldn't require any of their attention. As such, the most attractive option is traditional or whole life insurance, which is the simplest and most stable option.
Advantages of Purchasing Juvenile Life Insurance
If you're interested in one of these two options, don't hesitate to request quotes, compare, and eventually acquire juvenile life insurance. But remember: you're purchasing a serious and potentially intimidating product. For a 15- or 20-year-old, thinking about death and life insurance can be rather disheartening. Even worse, they might think of it as a financial transaction in which their life hangs in the balance.
As a parent, it is vital that you deal with such issues tactfully. Explain to your children that these financial safeguards are purchased for the good of the family, and under no circumstances is anyone considering profiting from their possible death. Make it clear that you're thinking about their future and their own stability. It might be a good idea to explain the advantages of juvenile life insurance:
Guaranteeing eligibility. One of the major advantages of purchasing juvenile insurance is guaranteeing the child's eligibility with insurance companies. In general, when purchasing insurance, especially permanent insurance, the qualification process is very difficult and demanding. With juvenile insurance, this process is practically inexistent: the child is insured easily, especially because they carry few risks and the coverage is low. And later on, when they become adults, they can change coverage and increase their insurance without having to go through the qualification process. Even if their health has significantly deteriorated, they can skip the process.
Starting to save. The savings components of permanent insurance are ideal for young people to familiarize themselves with the world of savings and learn how to organize their finances. They can even be used to start building their credit history.
Saving money on the price. There is a huge benefit to purchasing insurance while young: it's very affordable. What's more, these low premiums will stay low forever.
As you can see, there are compelling reasons to purchase life insurance while you're young, or to insure your children while they're in their teenage or young adult years. As always, you should reach out to an expert and request more details to make the best decision for your family.