Many life insurance policies include benefits that you can enjoy during your lifetime. These are advantages or conditions that are not designed for the beneficiaries of the policy, but rather to help the insured at certain times in their life. They are called accelerated benefit riders.
If you're thinking about purchasing life insurance, find out which accelerated benefits the policy you're interested in has to offer. You can decide which ones are best for you and which ones you want to pay for. In this article, we will explain what the most common living benefits are and how they can help you.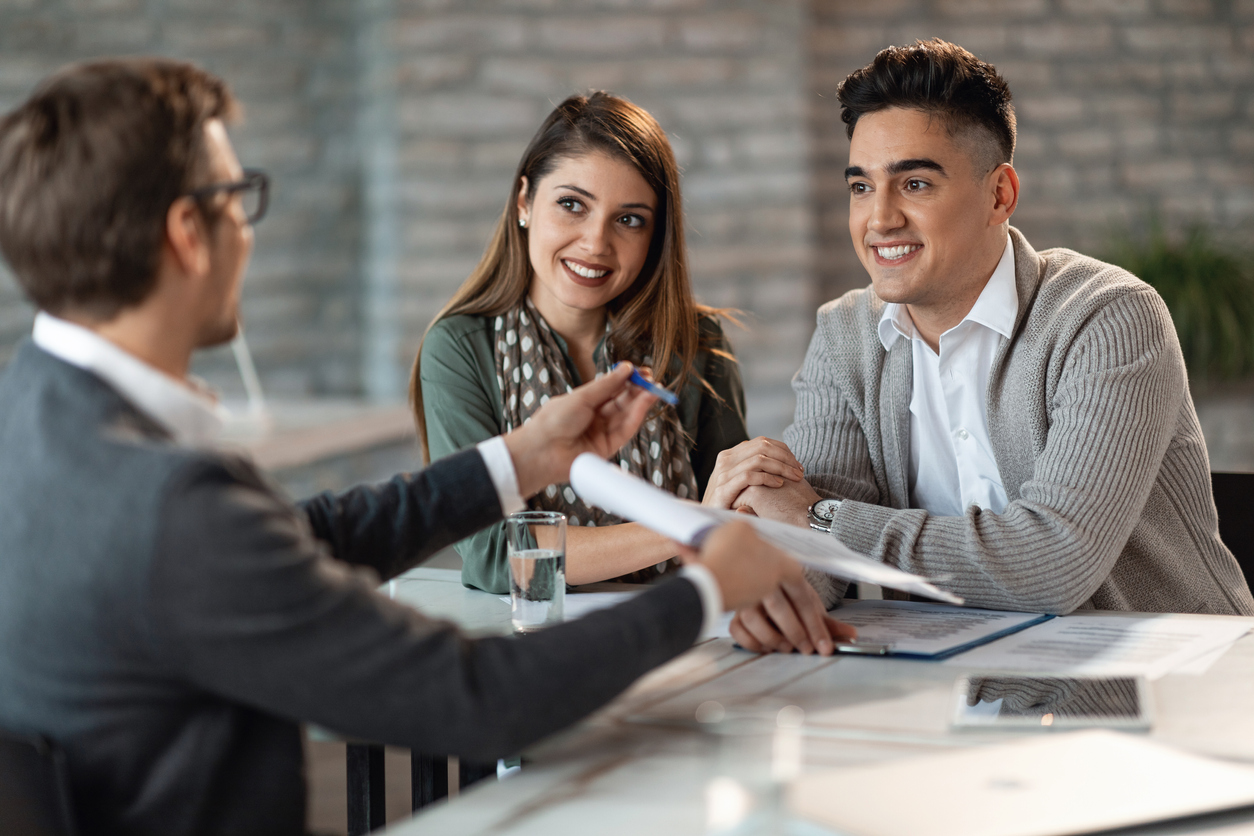 Article Contents
What Are Living Benefits?
Life insurance policies commonly include riders that expand and adjust your coverage. These riders generally expand your coverage options, include other people or set extra benefits in certain circumstances. These special benefits are often designed so that the insured can take advantage of them during their lifetime. These are called accelerated benefits and there are many types of them.
These benefits function as payout advances that the insured can request so they can use this money in exceptional circumstances, such as to cover the costs of a serious illness.
The way accelerated benefits work is simple. If one of the circumstances specified in the policy occurs, the insured will tell the insurance company to give them an amount of money. This can be a fixed sum, a certain percentage of the coverage, or, most commonly, an amount determined by the insurer according to the health status of the person requesting the advance.
This amount will be subtracted from the future payout that the beneficiaries will receive. To protect your rights and guarantee that some money remains for them, many insurers set limits and reserve a percentage for the beneficiaries, typically around ten percent of the coverage.
When purchasing a policy, you need to stipulate which benefits will be included in the coverage. You can also add riders to a policy you already have. And, so you can choose which one is best for you, there are also various types that are compatible.
Most Common Life Insurance Accelerated Benefit Riders
The most common living or accelerated benefits are aimed at the insured's health. These are riders that supplement both term and permanent life insurance policies. The most common ones are:
Terminal illness accelerated benefit rider. This one is maybe the most well known. With this rider, the insured can request an advance from the insurer for part of the benefit if they develop a terminal illness with a diagnosed life expectancy typically of under two years. The insurance company will hand over part of the coverage so this money can be used to pay for the medical expenses of the illness.
Critical illness accelerated benefit rider. If the insured develops a critical or chronic illness, they can also request an advance of part of the payout to cover those costs. Chronic illnesses are considered illnesses that prevent you from performing at least two of these activities of daily living on your own: bathing, personal hygiene, using the toilet, eating, or maintaining functional mobility.
Critical illnesses include ALS, cancer, major organ failure, heart attack and stroke, among others. A medical certificate will be required to prove the condition.
Confined care accelerated benefit rider. If the insured needs to be confined to receive medical treatment or nursing care, they can also request an advance of part of the coverage.
Long-term care accelerated benefit rider. In many cases, life insurance policies include riders that cover the cost of long-term care. If the policyholder will need long-term care, this can be funded by using part of their coverage. As such, this type of rider is a smart way of using life insurance to pay for long-term care.
The insured can also enjoy occupational and home protection-related benefits during their lifetime through riders such as:
Waiver of premium rider. With this rider, the insurer will cover the costs of the insurance for a set period during which the insured cannot work. In this case, the money the company uses to pay the premiums will not be subtracted from the insurance coverage.
Disability income rider. Another type is a rider that pays money to the insured if they develop a disability that permanently or temporarily prevents them from working. It functions as disability insurance included within the life insurance policy.
Unemployment protection rider. Another interesting rider that pays living benefits is an unemployment protection rider. If the insured loses their job for a set period of time, they can ask the insurer to activate this rider. Then, they will not have to pay their insurance premiums for a few months.
Home damage protection rider. Some policies allow you to add a rider that will protect the home of the insured. If their home suffers accidental damage, the insured can ask the insurance company for help repairing it.
All these riders are supplements to life insurance. Some are standard features of policies while others can be added at the request of the policyholders. But there's also another type of living benefit included with permanent life insurance. It's called "cash value."
Cash value is not normally taken into account when discussing living benefits, because it's more common to talk about riders. However, its advantages can be enjoyed by the insured during their lifetime.
Cash value is an amount that is accumulated through investments the insured makes with the money from the premiums. As it is built up, it is used to boost the insurance coverage, and the insured can make partial withdrawals of this money or borrow against it. Additionally, it offers tax benefits, as it pays deferred taxes.
What You Need to Know About Accelerated Benefit Riders
If you're thinking about purchasing life insurance and want a policy that includes benefits you can enjoy during your lifetime, you should remember these important points.
Built-in and optional riders. Many of these riders do not involve additional costs as they are included as a standard feature in, or built into, policies. In other cases, including a rider is an option selected by the policyholder, which involves an increase in the price of premiums.
Taxation of benefits. Accelerated benefits are not considered income for tax purposes, and so are not taxed. This is an advantage, because if you receive an accelerated benefit, you will not have to pay taxes on it.
Loss of rights. In many cases, receiving an accelerated benefit will disqualify you from being eligible for plans such as Medicaid. It's important to find out more information on this situation if you are going to request an advance.
The company decides how much money you will receive. Although you can technically request an advance of up to 95% of your coverage, the reality is that the insurance company will decide how much they will advance. They will take into consideration your state of health and some other factors and will pay you the amount they determine. However, as this amount will directly reduce your coverage, you will pay lower premiums for the rest of the life of the policy.
Less money for your beneficiaries. This point is directly related to the one above: spending the money of the coverage will reduce the amount your beneficiaries will receive when you die. It's important to notify them of this fact. Then again, many people prefer to use life insurance to cover their medical expenses and thus maintain their savings intact so they can be left to their heirs.
As you can see, there are many possibilities for enjoying the accelerated benefits of life insurance. Check whether your policy includes any of these advantages.