Term life insurance is one of the most popular options for people purchasing life insurance. It is designed to be in effect during a specific period of time, after which it expires. However, many policy-holders want to remain protected once the insurance expires. This generally means that they have to purchase another term policy, or convert it to a permanent policy. In both cases, it requires you to re-qualify with the insurance company, which can present serious obstacles. The best way to avoid this is to choose a term life insurance policy that can be converted into a permanent policy. In this article we explain convertible life insurance policies and their advantages.
Article Contents
What is a Convertible Life Insurance Policy?
Life insurance policies are relatively simple products. They are essentially a contract signed by the policy-holder that remains in effect as long as they pay their premiums. In exchange, an insurance company agrees to pay an indemnity when the policy-holder passes away. The indemnity, or death benefit, is an amount of money that is delivered to the individuals or institutions named by the policy-holder.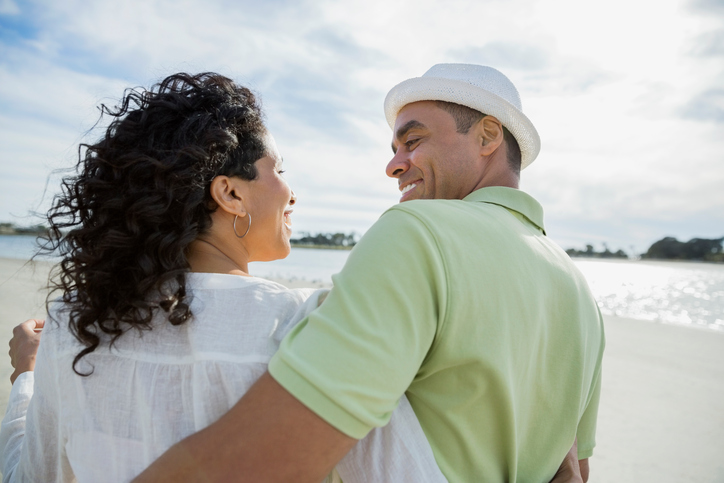 Life insurance can be divided into two main types of policies: permanent life insurance plans, which are designed to remain in effect for many years and accompany the policy-holder throughout their entire life; and term life insurance plans. The latter are a very interesting type of policy because the policy-holder can decide the amount of time they want to purchase the policy for.
With a term life insurance plan, the customer can purchase a policy that will remain in effect for a specific number of years (five, ten, twenty, or thirty years, for example). During this time, if the policy-holder passes away, their beneficiaries can collect the payout. After the term is up, the insurance expires and is no longer in effect.
It is a simple instrument that allows you to purchase special coverage during a specific time frame that you or your family are especially vulnerable. For example, this could be while your children are small, or while they are in college. If you need to make sure that they will not encounter financial difficulties in the event that you are not around, a term life insurance plan is a good option. You purchase it, pay for it during a few years, and when the term is up, the relationship is dissolved.
The advantage to term life insurance policies is that they are cheaper than permanent life insurance. On one hand, due to its fixed duration, the risk of you passing away during these years is statistically low, especially if you are young. Additionally, with the set term, insurance companies don't have to cover a future risk, which also lowers the total cost. Since these plans have a low risk, insurance companies can lower premiums and offer you a more affordable plan.
On the other hand, term life insurance has one drawback: if, upon the expiration of the term, you still need insurance, you will have to purchase another term plan. This is an issue because you will be many years older than when you initially purchased the plan, which means your risk of mortality has increased. This results in two possible scenarios. The first is that you'll have to re-qualify in order to purchase a new plan. This means new medical exams, and the uncertainty of whether the company will grant the policy or not.
The second scenario is to go through a renewal process. If your term life insurance plan has a renewal clause, you can execute it and your insurance will renew. You will spare yourself the qualification process, but this doesn't mean that your premiums will stay the same. The company will renew your plan, but it will update the conditions, taking your current age, lifestyle and other elements into consideration. This means that your plan will be more expensive and that you will pay higher premiums.
To avoid these two inconvenient situations, the best option is to purchase a term life insurance plan that includes the option to convert it to a permanent life insurance plan.
With a convertible plan, when the term for the plan expires, it automatically becomes a whole life insurance plan. In addition, generally you don't have to wait for the insurance to expire. You can request the conversion at any time.
From that time on, your policy will no longer expire. It will accompany you throughout the rest of your life as long as you pay your premiums. Furthermore, you will no longer be required to go through the qualification process, or have to prove your eligibility. When you the conversion occurs, the insurance company simply sets new premiums in accordance with your age at the time you purchased the term policy, and your coverage, as well as future indemnity, also adjust to the new situation.
From that point on, your policy begins functioning as a permanent life insurance plan. These types of plans are somewhat more complex. They include the indemnity or death benefit, as well as what is known as cash value. This cash value is generated during the first years of the policy when the premiums are higher than what they should be according to the risk assumed. This is due to the fact that the company keeps them consistent so that the higher cost paid at the beginning is used to compensate what the cost should be at the end, when the risk is very high. These amounts accumulate, and at a specific time the policy-holder is entitled to receive the money as a cash payment. In addition, some permanent life insurance plans, including a variable and universal variable plans, act as investment tools that use the premiums you pay as policy-holder to invest in the stock market, thereby improving the profitability of the plan (as long as the investments make money).
In total, there are four types of permanent life insurance plans: whole life, universal life, variable and variable universal life. When you decide to convert your fixed-term plan into a permanent one, you can choose any of these options. Some are more simple and require less attention (whole life). Others involve more risk (variable), or require you to be move involved and make more decisions (universal and universal variable). Though all four allow you to remain covered as long as you continue to pay your premiums.
Keys to Convertible Life Insurance
Term life insurance plans that can be converted into permanent plans follow a very simple logic, yet it is important that you are familiar with some key factors insurance companies take into consideration so that you can choose the plan that is best for you. They are as follows:
Age. Remember that when you decide to convert your fixed-term plan to a permanent one, you don't need to negotiate new premiums depending on your current age. If you request it, the company is required to honor the age you had at the time you purchased the original plan. This will ensure that you have the lowest monthly premiums. However, this can incur an extra cost that you are required to pay upon converting the plan. If you do not request this from the beginning, your premiums can increase by up to 15% for each year you wait.
Conversion type. Although most insurance companies allow you to convert your term plan into any of the four types of permanent policies (whole life, universal, variable or universal variable), some limit the conversion to certain modalities. Make sure you are aware of what permanent policies your plan allows.
Premiums. Although the premiums you will pay after the conversion will be higher than those you paid for a term policy, you will end up ahead of the game. If you were negotiating the purchase of a new policy from scratch, the premiums would be higher. Either way, you should know that convertible term life insurance plans will always have premiums that are somewhat higher than those that are not convertible. You pay a little more for the ability to make this simple change.
Deadline. Some term life insurance plans have a deadline after which you can no longer convert the policy. Make sure you keep this in mind so that you don't miss your chance. Other policies do not impose this limitation, and you can convert the plan at any time, even after the term policy has expired.
Partial conversion. Some companies allow you to do a partial conversion. If the premiums for the permanent policy are too high, you can convert only a portion of the policy, leaving the rest as a term plan. Or, if your economic situation improves over time, you can make progressive conversions until the entire policy becomes a permanent plan.
Understanding these elements will make it much easier for you to make the transition and obtain a permanent plan that is in your best interests. Regardless of what you decide, make sure that you are informed about the conversion options your company offers when purchasing a plan. It is very important that you consult a professional who can properly explain how convertible term life insurance plans work to ensure that you select a plan that is right for you.
Advantages of a Convertible Life Insurance Policy
As you can see, convertible life insurance plans offer flexibility and make it easier for you to have access to permanent plans at affordable prices. These are only a few of the advantages they offer, but the ability to change the type of policy offers several benefits.
Guaranteed indemnity for life. By making the switch to a permanent plan, you will no longer be limited to a specific term. As long as you pay your premiums you will be covered for life; your death will be covered, and your beneficiaries will receive the indemnity or death benefit. In addition, the indemnity payment is tax-free.
More coverage. Along these same lines, your coverage is greater, and a permanent plan provides more peace of mind. If you have people who depend on you, like children, you will rest easier know that you have a policy that guarantees their well-being in the event you are no longer around.
No qualification process. This may be the most important advantage. You don't have to go through the eligibility process again in order to obtain a permanent plan. You won't have to go to the doctor, take exams, answer questions, or fill out questionnaires. You will be able to obtain your permanent plan directly.
Generate savings. By making the change to a permanent plan, you will also have the benefit of the savings tool associated with the policy. Using the excess premiums, the company saves (or invests) these amounts into what is known as cash value. At a certain point this money is handed over to the policy-holder to use as they wish. In addition, you can borrow against this money and pay differed taxes. You just need to keep in mind that an insurance policy is not designed to serve exclusively as a tool for savings—it has another purpose. Savings will always be the icing on the cake and can take many years to build. There is even the risk with variable permanent life insurance that you may not earn any savings if the investments made through the policy are not profitable.
Availability of remaining savings. If you have savings and want to spend them without this negatively affecting your heirs, a permanent plan is the solution. They will receive the death benefit and you can enjoy your savings in life.
Minimize taxable assets. If you have a large estate which requires you to pay high taxes, you can minimize this by transferring your permanent life insurance plan into a trust, which has more tax advantages.
Tax benefits. Having a permanent plan will provide certain tax advantages. For example, you can pay differed taxes on the cash value, and when it is collected, it is also tax-free. In addition, the death benefit is tax exempt.
With this information, you can now make a decision to purchase a term life insurance plan that can be converted into a permanent plan. If you are still young, it might be your best option, as it allows you to obtain a good life insurance plan at an affordable price, which is key during the years when you are still working on becoming more financially stable. Then, once your feel that you can afford a more expensive plan with better benefits, you can convert your policy into a permanent plan with all the benefits and none of the obstacles and risks of going through the qualification process.
Regardless, it is a good idea to consult an expert to help you decide what is best for you. Get in touch with a professional and specialized insurance agent. They will be able to recommend the best options for you and answer any questions you might have about convertible insurance policies.