Life insurance should not be considered a static product. You need to be attentive to your policy, its evolution, characteristics, and possibilities. By intelligently managing its variables, you can save a lot of money or obtain better benefits and coverage.
In this article, we will explain how you should review your insurance periodically in order to optimize it and achieve the performance you want. Read on to learn how to review your policy regularly.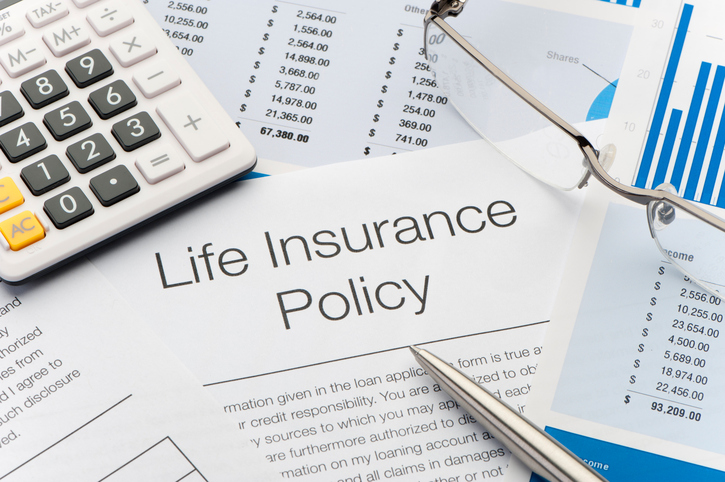 Life Insurance Review: Table of Contents
Life Insurance, A Product You Should Review
You should make a routine out of reviewing your life insurance every so often. For example, once a year or every two years. Why? Because even if you think your policy is very simple and stable, there are always possible adjustments. Your personal, family, or job situation may change. Even your health changes. All of this makes it necessary to review your life insurance and check to see if there are any possible adjustments.
You won't always be making downward adjustments, which is the most common form. It is also normal to make changes that broaden the coverage, which will probably mean that you will pay higher premiums. Therefore, you can review your policy to reduce or broaden it relative to your needs.
When purchasing your life insurance, it is very common to choose low coverage and cheap premiums. You were probably young, did not have children, and your salary did not allow too much wiggle room. But, little by little, you life starts to change and you realize that you need fuller coverage with a greater death benefit.
Another very typical type of revision is changing the life insurance model: converting temporary or term insurance into a more comprehensive permanent type. This type of revision is very interesting because it allows you to start with a cheaper policy and then obtain a more expensive one with higher coverage, without the need to go through the qualification process again.
All of these changes can be made because insurance is a dynamic product and insurers offer the option to update, improve, or reduce it. This always depends upon what you need and that you remain attentive to ways of imporving your policy terms.
The latter is very important: a large portion of insured people stick their policy in a drawer and forget about it entirely. They pay their premiums, but do not try to update their coverage or terms of agreement. This is typical of simple insurance policies, such as term insurance and whole or traditional life insurance. On the other hand, owners of universal, variable, or universal-variable insurance know that these policies need attention to be profitable and to generate more cash value, and therefore tend to be more attentive to the clauses and terms of their life insurance and review them more frequently.
What Elements Should be Reviewed on Your Life Insurance Policy
When considering reviewing your life insurance, there are several elements that would be wise to keep in mind. The most important are the following:
Whatever element it is that you need to review, do not forget to always consider your current financial situation and where you think you will be in a few years, along with any debts you have or any you think you could have. Using all of this information, you can make more effective revisions.
Reasons to Review Your Life Insurance Policy
As we have seen, there are many reasons to review your life insurance policy periodically. You should get in the habit of doing it once a year, especially under these circumstances:
And you can see, the reasons for modifying your life insurance are many, and all of them are important. You must take the need to review your policy seriously and do so with discipline on a periodic basis. You will see that in the long term, you will either save money or have a product that is much better adapted to your needs.