More and more people are purchasing supplemental health insurance, which are plans designed to help you pay for specific medical expenses that aren't always covered by conventional health insurance. Some of the most common types are dental and vision plans.
However, you might save money by purchasing policies that combine both types. Vision and dental insurance are some of the most common types of supplemental plans. They protect your family from unexpected costs related to two main areas of health: dental and eye care.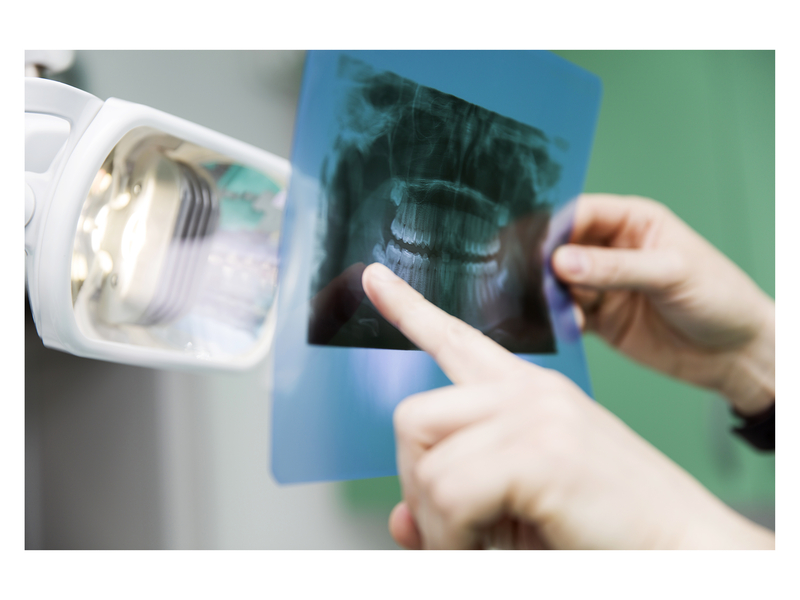 Here we will talk about what combined vision and dental insurance plans are and discuss why they might be a good choice for you.
Article Contents
What are Dental and Vision policies?
Dental and vision policies are variants of the same type of insurance: supplemental health insurance. These types of polices cover you in the event that you have to pay for medical expenses not covered by conventional policies.
Traditional health insurance has limitations. It doesn't cover specific treatments or medical specialties, and there are usually copays, deductibles, and other expenses that policy-holders are required to pay. These are known as out-of-pocket expenses. This means that, faced with unexpected medical problems, families can have trouble paying these costs and have to use their savings or go into debt. Supplemental health insurance is a good way to avoid these situations.
Dental insurance covers the many complications that can arise in the mouth and teeth. Everything from simple cavities to orthodontic issues are covered with this type of policy. However, there are different levels of coverage, which range from preventative care, basic care, and major surgery. Not all types of dental insurance offer a higher level of coverage, which is why it's important to carefully choose the type of policy that's best for you. There are also policies that fully cover basic treatments, but only pay half, or a part of more expensive treatments, so make sure that you are familiar with the specific terms and coverage for each policy.
This is a very popular type of insurance, and for good reason:up to 92% of the population has or has had cavities, which gives us a sense of how common these types of dental issues are and how important it is that you have proper coverage for them.
With vision insurance, you will ensure that all eye care is covered, including routine eye exams, the purchase of prescription eye or sunglasses, and contact lenses, for example. In fact, all mandatory insurance plans included in the Affordable Health Care Act, known as ACA or Obamacare, include vision coverage for minors. However, it is rare for these types of plans to include vision coverage for adults, which is why it's a good idea to purchase a separate policy to protect you and your family, as millions of people in the United States suffer from vision problems at one time or another. And eye troubles don't just affect older people. For example, 2.7 million glaucoma patients are under 40 years old, and it is expected that by 2030, five million people in the US will have low vision.
Combining Vision and Dental in a Single Policy
As you have seen, these two types of complementary plans are in high demand. A large number of families purchase them to ensure they are better protected and have them in place when unexpected expenses arise. This high demand has led to some insurance companies offering combined dental and vision insurance packages.
These mixed policies offer accessibly-priced plans that cover teeth and eyes, along with different treatments for both, or include the purchase of prescription eye or sunglasses.
In general, they cover the entire family, and in some cases will even cover children up to a certain age, which can be 25 or 26.
Depending on the type of combined policy you purchase, it might include only basic care for both vision and dental, or you can purchase one that will cover more expensive treatments. This means that, depending on what plan you purchase, you can even have coverage for orthodontics or eye surgery.
You can also choose how the combined polices work. They can be what is known as HMO, or health maintenance organization plans, which include fewer doctors, but lower prices. They can also be a PPO, or preferred provider network plan, which means that you will pay more for services, but will have access to a larger network of specialists.
Advantages of a Combined Dental and Vision Policy
The number of people with visual impairment or blindness in the United States is expected to double to more than 8 million by 2050. The findings suggest that there is a need for increased screening and interventions to identify and address treatable causes of vision loss, according to National Eye Institute.
Due to the high rate of vision and dental problems in the US, it is only logical that you should have some type of extra coverage to help pay for these expenses, and the idea of combining the coverage into a single plan is advantageous for several reasons. Here are a few:
Lower price. By combining two plans into a single policy, you get a lower price than if you purchased each plan separately. This is a big advantage since the savings will add up over the years.

Simplicity. Grouping these two services together in one policy makes them easier to manage. Claims, consultations, and all types of services are centralized, making administration less complicated for policy-holders.

Group discounts. It is common for combined vision and dental insurance to be included in group plans offered by employers. They work in a supplementary way with these group polices, and in many cases you can even take them with you after you leave the company.
As you can see, there are many good reasons to combine vision and dental insurance into a single product. You will have a safety net to help you to deal with any unexpected health issues that might arise.