Despite the Trump administration's decision to eliminate subsidies for out-of-pocket expenses (cost-sharing reductions or CSR), the government continues to provide financial assistance—also known as a subsidy or tax credit—to people who purchase health insurance on the federal Marketplace. Here, we will explain what financial assistance is and how to find out if you qualify to receive it, so that you're ready for the next Open Enrollment Period in November 2020.
When purchasing insurance, the most common concern is, of course, the price.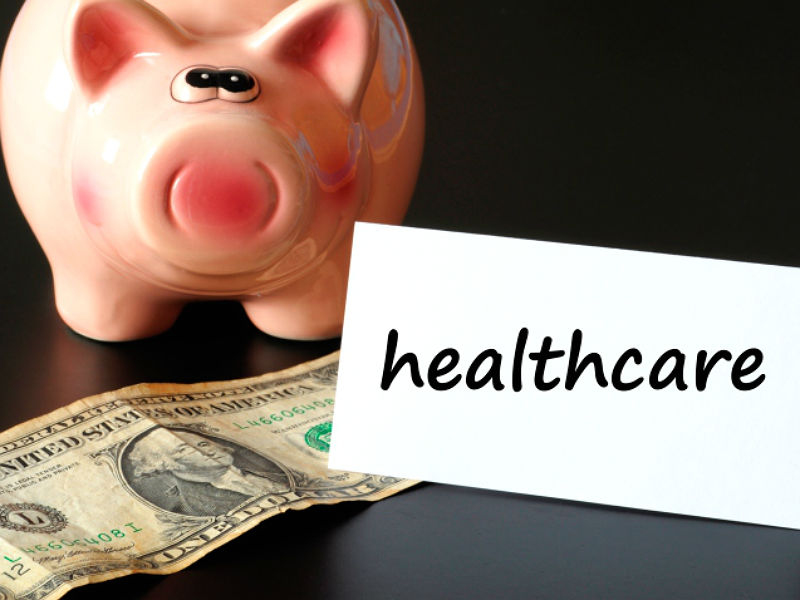 The price you will need to pay for insurance varies by person and by state. It's also important to know that when you sign up on the Health Insurance Marketplace, you can review different prices. Once you sign up, you'll know which plan is best for you and the system will tell you what benefits (financial assistance) you qualify for. 
Plans are grouped into metal categories: Bronze plans are the cheapest on the Marketplace, Silver plans are the most popular and cost a bit more, Gold plans are more expensive, and Platinum plans are the most expensive of all but have the greatest benefits.
The variables that affect these prices include the number of insurance companies competing on a state's Marketplace, the amount of hospitals and doctors, the population, and more. But there are also variables that are specific to each individual. 
For example, if someone in your family smokes, your plan will likely cost up to 50% more than what it would cost a similar family without any smokers.
The government, through the Affordable Care Act (ACA), offers financial assistance in the form of subsidies that can be used by families and individuals to help pay part of their monthly premiums or any out-of-pocket costs.
But not all people are eligible to receive this assistance. 
Who Qualifies for Subsidies?
Only families whose income is below 400% of the federal poverty level (FPL) can receive subsidies, which will also vary according to the size of the family.
People who receive insurance through their employer can still purchase a different policy on the Health Insurance Marketplace, but will not qualify to receive a government subsidy.
But if the health insurance policy offered by the employer costs more per year than 9.6% of the employee's income, the employee will qualify to receive financial assistance through the Health Insurance Marketplace.
Families and individuals who earn less than a certain amount will also qualify to receive free or low-cost health coverage through Medicaid, or CHIP for children.
Three ways to save
The government has designed three ways to help people save on the cost of their health insurance:
Applying a subsidy or tax credit when paying your premiums,
Qualifying for cost-sharing reductions (deductibles, copays and coinsurance),
Qualifying for free or low-cost coverage through Medicaid or CHIP
Premium Subsidies
Subsidies to help pay the monthly premium of your insurance are linked to your family's income and size. To determine the subsidy amount, the government has created a table with amounts that vary year-by-year according to inflation and changes to the federal poverty level (FPL).
In 2019, the amounts used to grant subsidies were:
From $12,060 to $48,240 for one person
From $16,240 to $64,960 for a family of 2
From $20,420 to $81,680 for a family of 3
From $24,600 to $98,400 for a family of 4
From $28,780 to $115,200 for a family of 5
From $32,960 to $131,840 for a family of 6
From $37,140 to $148,560 for a family of 7
From $41,320 to $165,280 for a family of 8
You'll need to look up this information again during the next Open Enrollment Period, though, because these numbers can change along with the economy.
If your income is lower than the figures in the table, you might qualify for coverage with Medicaid, or CHIP for children, depending on whether your state expanded Medicaid coverage. 
Some states, such as Florida, Kansas, and Texas, did not expand Medicaid coverage, so the income level to qualify for the program remained the same. Not expanding Medicaid has meant that many families are not covered by Medicaid and at the same time do not qualify to receive subsidies on the Health Insurance Marketplace. 
Who Qualifies for Cost-Sharing Reductions?
Cost-sharing reductions only apply if you select a Marketplace Silver plan. You can still choose plans from a different category, but you would then lose this benefit.
The government website healthcare.gov states that in order to qualify for cost-sharing reductions, you first need to have qualified for a premium subsidy.
So:
Families with income between 100% and 400% of the federal poverty level qualify for premium savings (subsidies).
Families with income between 100% and 250% of the poverty level also qualify for cost-sharing reductions, as long as they purchase a Silver plan .
In 2018, the upper limit for receiving cost-sharing reductions was $30,150 for a single person and $61,500 for a family of four.
How to Apply the Subsidy
The subsidy is also called a tax credit, because the IRS is in charge of paying it. 
When you purchase health insurance for yourself or your family, you can apply the entire subsidy the government grants you—if you qualify—toward your premiums. 
You can also apply only part of the subsidy and have the rest returned to you (because it's a credit) when you do that year's taxes. If you choose this option, remember that the monthly payment will be a little higher than what it would cost if you apply the entire subsidy when you purchase a plan.
As for cost-sharing reductions, these discounts will be applied automatically. This means that when you are told the amount of out-of-pocket costs for the plan you choose, the result will include the discounts from the cost-sharing reduction.
If you have questions, ask for help. HolaDoctor has health insurance specialists that can assist you.
Keep reading: