So you've made the decision to purchase life insurance. This is a very important choice, as it will give you immeasurable peace of mind knowing that your loved ones will receive funds to help them to move forward without you if you pass away. Now you have to make a second decision: choose between term or permanent life insurance.
Each has benefits and drawbacks, and depending on your needs, one or the other is likely best for you. In this article you will find out the differences between term and permanent life insurance so that you can choose the one that best fits your situation.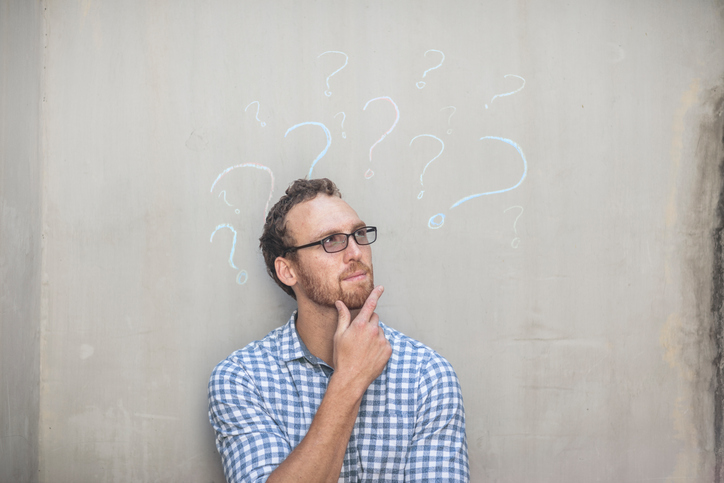 Term or Permanent Life Insurance: Article Contents
What are Term and Permanent Life Insurance?
All types of life insurance function under the same general premise: you pay an insurance company a certain amount of money, and in exchange, they deliver an indemnity to beneficiaries you choose upon your death. Life insurance is divided into two main categories: term and permanent life insurance.
Term insurance. A policy is called term life insurance (or term assurance) when it has a specific expiration date. For example, it can remain in effect during five, twenty, or thirty years, and when this time is up, it expires and is no longer in force. This type of policy is in high demand by people who need an extraordinary amount of coverage during a very specific time frame. For example, they are used by people who need coverage while their children are in college. [Learn more about term life insurance]
Permanent life insurance. On the other hand, permanent life insurance is designed to last your whole life. You purchase it just once, and then, as long as you continue to pay the premiums, it never expires until the policy-holder dies. At this time, their beneficiaries receive their indemnity. Permanent life insurance can also be divided into four categories: whole life, universal life, variable, and variable universal life insurance. The main differences between these is related to the savings components they offer and the level of risk generated by the savings method. [Learn more about types of permanent life insurance]
As you can see, the philosophy behind these two types of insurance is very different. This makes it necessary for you to be clear on which of the two you need and why. The best way to be sure you are making the right decision is to compare the advantages and disadvantages of each type of life insurance.
Comparison: Term vs. Permanent Insurance
Besides just the term of the policy, there are several other differences between term and permanent life insurance. Let's take a look at them:
| | | |
| --- | --- | --- |
| | Term insurance | Permanent insurance |
| Qualification | Term insurance is less demanding in the qualifying stage, especially if you are young. Since their validity is time-bound, the insurance company assumes less risk and is less demanding when granting the policy. However, if at the end of the term you want to purchase another term plan, it will be more difficult since you will be much older than the first time you purchased a plan. This drawback will come up each time you want to purchase a new term policy. The alternative is not to renew it, but instead transform it into a permanent policy. | Permanent insurance is very demanding during the qualification process. The insurance company will require medical forms and carry out an exhaustive study of your financial situation and lifestyle. Age is also an important factor. If you are already older, your risk of death increases, meaning the company will make it more difficult for you to obtain a policy. On the other hand, once you have qualified, you won't ever have to go through the process again and the plan will be valid throughout your entire life. |
| Terms | With term life insurance you can choose plans with a specific duration: 5, 10, 15, 20 or 30 years, for example. Once this period has passed, the policy expires and is no longer in effect unless you renew it. It can also expire if you don't pay the premiums. | Permanent insurance never expires. It will remain in effect as long as you pay your premiums until the policy-holder dies. However, some permanent life insurance plans do have an expiration age. This means that if, for example, the holder turns 95, the policy expires and the payout is given to the holder in life. |
| Price | Term life insurance has the important advantage of being significantly cheaper than permanent life insurance. Since these policies have a specific term, the risk assumed by the company is lower, so it can offer lower prices, which means the premiums are more affordable. | Permanent life insurance assumes the risk that, most probably, the insured will pass away while the policy is in effect and the company will have to pay the death benefit. This is why the premiums are higher, but remain constant. You pay more during the first years of the policy than the cost of the risk assumed by the insurance company. This allows the company to keep the payment the same when you reach old age and the risk is very high, a time when the premiums would otherwise be much higher. |
| Guaranteed Payout | A term life insurance plan only guarantees the disbursement of a payout or death benefit if the insured dies during the years that the policy is in effect (as long as they are up-to-date with premium payments). | A permanent life insurance plan guarantees the payment of a death benefit at any time, regardless of the duration of the policy as long as the premiums are being paid. |
| Savings component and cash value | Term insurance does not include a savings component and does not generate cash value. | Permanent plans use the excess paid with premiums to generate savings to finance a future payout and ensure premiums remain fixed. When this amount of money reaches a certain limit, it is paid to the insured in cash value, money which they can use for whatever they choose. In addition, some permanent life insurance plans have savings components that provide an extra benefit for the insured in the long term. |
| Loans | With a term insurance plan, you cannot use the money paid as premiums as a loan. | Where as the cash value accumulated in permanent plans can be withdrawn or taken out as a loan. You can even use it as collateral for a loan, but it is important that you return the money on time. If you don't, it could have a negative effect on the future payout. |
Being aware of these differences allows you to choose the type of insurance that best fits your needs. But you should know that there are also some very interesting hybrid options that may help you. They are:
Convertible. A very interesting alternative is to purchase a term plan with a conversion clause. This allows you to transform your plan into a permanent policy when you need it. This saves you from having to go through the qualification process again, and for an extra fee, the age of the insured when they first purchased the fixed-term policy can be used to price the permanent policy. This means that the premiums for the new policy will be less.
Purchasing two plans. Many experts advise you to purchase two plans. One fixed-term plan to cover an immediate need, like during the time your children are small, and another permanent plan for the long-term.
Return of premiums. A last option is a return of premium term life insurance policy. It is more expensive, but it guarantees that, if at the end of the policy term the insured is still alive, the insurance company will return what they have paid during this time.
Which Type is Best for Me?
As you can see, there are significant differences between term and permanent life insurance plans. The most important thing is that you know what your needs are so that you can purchase plan with more security and confidence. In reality, the choice depends on your goals and how you want to use the insurance to meet them. Here are some possible scenarios:
To cover a specific time period. If you are concerned about a lack of income during a specific period of vulnerability, the best option is term insurance. For example, if you have school-age or college-age children.
You need affordable coverage. If your financial situation doesn't allow you to purchase a permanent plan because the premiums are too high, you can choose term insurance. Plans are cheaper and you will have insurance for several years. Remember that you can buy a plan with a convertible term so that when you are in a better situation financially you can convert it into a permanent plan.
To cover your funeral expenses. If you are concerned that your loved ones won't be able to pay for the costs of your funeral, the best option is a permanent plan. And, in addition, you can also purchase final expense insurance. [Find out more about final expense insurance]
To protect your dependents in the long-term. If you have long-term dependents, like children or a spouse who is disabled or has medical problems, a permanent plan guarantees that they will be protected regardless of when you die.
Enjoy your savings and leave something for your heirs. Many people purchase a life insurance plan to be able to enjoy their savings in old age without spending their heirs' inheritance. This allows them to spend their savings in life and leave their heirs the death benefit. In this case, permanent insurance is the best option.
Even out inheritances. If you are planning on leaving a business or other amount of money to your heirs, you can use the insurance to give to another heir, thereby evening out the amount of their inheritances. For this purpose, permanent life insurance will be your best option.
Save and invest. Though insurance isn't exactly a tool for investing or saving, some types of permanent insurance offer savings plans that allow you to generate additional benefits. Some, including variable and universal variable, allow you to invest in the stock market and obtain higher returns (as long as your investments do well).
Pay inheritance tax. One way to ensure that your heirs won't have to pay for costs and expenses associated with receiving your assets is to use a permanent life insurance plan to cover these amounts.
As you can see, there are many different circumstances. This is why it is important that you choose between term or permanent life insurance based on your specific situation and needs. Talk to your insurance agent and ask them which is best option for you, and make sure you have all the information you need prior to purchasing your policy.