One of the least known types of insurance is travel health insurance. This is a highly advisable option for people taking a trip abroad, whether they're occasional or frequent travelers. Having top-quality health coverage in a different country can be the key to overcoming a difficult situation.
In this article, we will explain what travel health insurance is and what it is used for. Read on to discover how it can help you.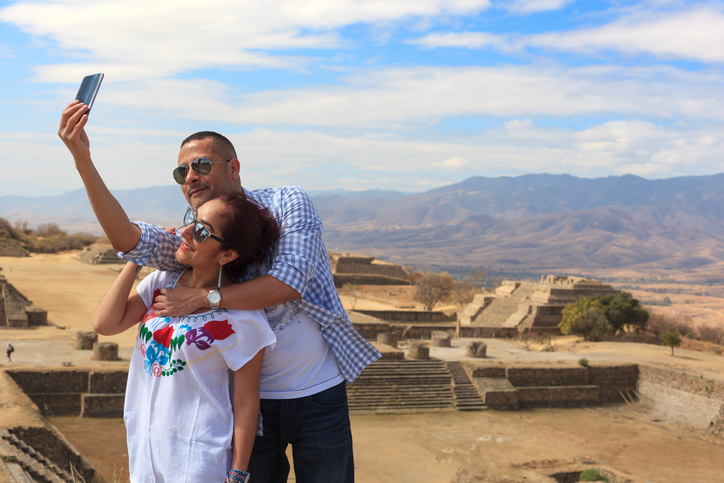 Travel Health Insurance: Article Contents
What Is Travel Health Insurance?
If you're thinking about traveling outside the United States, you might have wondered what would happen if you have a health problem away from home. Will your health insurance cover any costs incurred abroad? Will it include transfers? Hospitalizations? Typically, the answer is no: traditional health insurance tends to have very limited international coverage. Since your normal health insurance might not cover all of these costs, the best option is to purchase travel health insurance.
These policies are designed to cover many of the unexpected events that might occur during your trip abroad. They pay the costs of doctor's visits, outpatient or inpatient care, nursing, tests, exams, and medications. They cover these costs as soon as you cross the border of your country of residence until you return home.
These policies are essential if you travel to developing or high-risk countries (conflicts, natural disasters, endemic or epidemic diseases, etc.). In these cases, any extraordinary coverage is welcome.
But travel health insurance isn't just for trips to more complicated countries or regions. Difficulties accessing medical services can arise in any country, even the most developed ones. You might travel to a peaceful, developed, and modern country with first-rate health services, and a health issue could still become a nightmare. What if you have to go to the doctor for an illness, or have an accident and need an operation? These incidents would all incur costs that would be charged to you by that country's health system. And of course, it will likely be very expensive.
Just visiting a general practitioner for a routine check-up or having an emergency dentist appointment can turn into a bill of hundreds of dollars that could ruin your trip. If your health problem requires hospitalization or transfers (including airlifts), the final cost could be so high that your current financial situation may not allow you to cover it. This is why travel health insurance policies are so advisable: they cover these potential costs and prevent your trip from turning into a disaster.
Travel health insurance policies will even repatriate your body if you die during the trip. Keep in mind that they are not life insurances, but they do cover the cost of transporting your remains back to your home country. Remember that repatriation costs are typically very high; without insurance, your loved ones would have to cover them.
How Does Travel Health Insurance Work?
Unlike permanent life insurance, which requires a complex qualification process, the conditions for purchasing travel health insurance are not very strict. In this way, it is similar to term life insurance: it is easier to obtain.
The first step is to evaluate your options: request multiple quotes and choose the company that provides the most coverage and best conditions for a competitive price. Next, you will have to undergo a qualification process, which is generally rather simple. The insurer only wants to know your age, the length of your trip, your destination, and the amount of coverage you need. They will also ask you if you have any serious diseases or preexisting conditions that might stand in the way of you purchasing insurance. On this point, it's important to be honest: answer all question truthfully to avoid any mistakes that might cause problems later on.
Once you've finished the simple qualification process, you will have a health insurance for your trip, which will remain in effect until you return home. Furthermore, it will be cheap: you can enjoy your policy for only a few dollars a day.
Compared to your normal health insurance, which is stable and generally restricted to a set territory, travel health insurance is temporary (typically short-term) and limited to the country or countries you're going to visit.
If any serious problems arise during your voyage abroad, you can simply contact the insurer and its agents will take care of everything. They might even advise you as to where you can get the best medical care in the country you're in or put you into contact with a local partner or provider who will handle your case. Insurance companies usually have 24-hour call centers, which are essential for dealing with an emergency or evacuation.
However, if your problem is minor, like a visit to the dentist, it's easier to pay the bill directly and then send it to the insurer so it can reimburse you. In some cases, you can even do this online.
Travel Insurance, Cancelation Insurance, or Travel Health Insurance?
Remember: travel health insurance is not travel insurance or trip cancelation insurance. Here are the differences between each of these products:
Travel insurance. This covers your travel expenses: trip cancelation, lost luggage, aircraft accidents, and other financial losses.
Trip cancelation insurance. This is a simpler product that covers your costs if your trip is unexpectedly canceled. For example, it will return your money if a doctor prohibits you from traveling, if a family member gets sick or dies and you have to cancel your trip, if your flight is canceled due to weather or another unexpected event, if there is a natural disaster in your destination country, or if you can't travel due to a legal obligation, such as going to court.
As you can see, these two products do not include medical problems. For those, you need to purchase travel health insurance, which will cover any health issues. Additionally, some travel health insurance policies may include coverage similar to what's offered with travel and trip cancelation insurance.
What Does Travel Health Insurance Cover?
Once you've decided to purchase travel health insurance, you need to determine what is and isn't covered, because some types of costs or treatments might not be included. In addition to the information you've received from HolaDoctor, it's important that you ask our agents for more details. But in general, you should know that there are different areas of coverage. Basic medical care is typically included in all policies. Beyond that, there are other important elements that also might be included. The most common ones are:
Medical expense coverage. Usually, a travel health insurance policy covers all urgent medical expenses, inpatient or outpatient. It includes any necessary medical resources and transport to a hospital if necessary. It will also cover the costs of any urgent dental services.
Medical evacuation coverage. This coverage handles transportation to a place where you can receive appropriate medical care if it's not offered in the place where you got sick or hurt.
Death coverage. Travel health insurance policies typically include the transfer of your remains to your home country if you die. Or, in some cases, the costs of a funeral in the country in which you died. It's important to remember that travel insurance is not life insurance. However, some policies include accidental death and dismemberment (AD&D) coverage, which provides a payout to you or your beneficiaries, in addition to any other coverage you have.
Coverage for unforeseen circumstances. Travel health insurance policies may also include coverage for any costs resulting from exceptional circumstances, such as terrorist attacks, evacuation for political reasons, or natural disasters. It might even include kidnapping coverage. Some policies include civil liability coverage, in case your actions abroad cause any harm to third parties.
Transportation coverage for medical emergencies. This attractive coverage option handles the cost of transporting a person you designate to be by your side. It can be a family member who will travel from your home country to accompany you as you get better.

Another kind of this coverage takes care of transporting your children back home if you are hospitalized for more than a certain number of days. This way, your family will not have to deal with any unnecessary accommodation expenses. Some policies also include transport for any pets traveling with you.
Special coverage. Some high-risk activities might be included with special coverage with this type of insurance: for example, scuba diving, climbing, or spelunking in another country.
Travel assistance coverage. Some policies include customer service for travelers that will help you if you lose your luggage, passport or documentation or in other similar situations. This service can also be used for emergency money transfers.
Travel coverage. As we've seen, in some cases you can purchase additional coverage for your travel health insurance that tacks on the benefits of normal travel insurance, covering cancelations, delays, and lost luggage.
In contrast to these common areas of coverage, there are other areas that are usually excluded from this type of policy. Here are the typical exclusions:
Preexisting conditions. Some forms of coverage excude preexisting medical conditions. These are medical circumstances known at least two months to two years before purchasing coverage which will likely require medical services during the duration of the travel policy. For example, if you have a condition that will require treatment while you're out of the country, this treatment might be excluded from your travel health insurance.
Routine exams or care. If you need any routine exams or care during your trip, they cannot be included in your travel health insurance coverage.
Routine prenatal care. Pregnant women cannot use travel health insurance to cover any routine exams or tests involved with pregnancy. Nor can labor or postpartum care be covered. Only emergencies are included.
Extreme sports. Injuries from extreme sports or activities will not be covered, except in specific policies.
Cancer. If you develop cancer during your trip, the costs of your treatment cannot be included in your travel coverage.
Drug use. If you suffer any illnesses or injuries due to voluntary drug consumption, especially illegal drug consumption, the policy will not be responsible for these costs.
Mental illness. Travel health insurance will not be responsible for any costs of treating mental illnesses.
In addition to these common exclusions, travel health insurance, just like regular insurance, includes some costs you must cover yourself. These are called out-of-pocket expenses. Before signing the policy, find out what these costs are, and if there are any copays or deductibles you will have to cover.
Types of Travel Health Insurance
The last step is deciding what type of travel health insurance is best for you. When it comes to choosing a policy, spending a few days abroad on vacation is not the same as repeatedly having to leave the country for work. To cover different situations, insurance companies offer various types of travel health insurance:
Single-trip plan. This plan is designed for the most common type of trip: when a person travels alone for a short period of time to set destinations.
Multi-destination plan. Designed for traveling to multiple countries without having to specify which ones. This type of plan tends to be valid for one year.
Group plan. This is a travel insurance program that covers a large group of people, generally five or more. It's one policy for comprehensive coverage.
Long-term plan. For travelers who leave the country without a return date, or expats who live and work abroad. These travel health insurance policies may include benefits similar to those included in standard health insurance.
Student plan. Students who leave the country can purchase health insurance to cover their time studying away from home.
With these options, it will be easier to face any unexpected events when you travel abroad. It doesn't matter if you're a tourist traveling for a few days, an executive who frequently travels to another country, an expat working abroad, or a missionary headed for the jungle. Travel health insurance will protect you from all types of unforeseeable issues.
And remember, it's easy for anyone visiting you in the United States to take out a policy as well. Family or friends from abroad can purchase travel health insurance so that they're covered for the time they spend here. In exchange for a very low cost, their stay will be more comfortable and worry-free.
In any case, it's important that you get specific information to determine which policy is best for you. Head over to your insurance agency and ask an agent to explain the details so you can make an informed decision.